YOUTH@LONGVIEW

UPCOMING EVENTS!!
END OF SCHOOL BASH -- MAY 23rd, 6:30 - 8:30 PM
FUN DAY -- JUNE 13th
CROSS CAMP -- JULY 16th - 20th
LAKE DAY -- AUGUST (DATE TBA)
School is nearing its end and students are beginning to dream of warmer summer days. Although school may be winding down, youth activities are nearing its peak. In January we held a New Year's Eve party and had over 30 students come out for fun and fireworks. In February we held our Disciple Now with Open Door Community Church and Union Baptist Church. Throughout the weekend we had close to 80 students attend and were able to see God work within the lives of many of our students. For March we attended Winter Jam in Shreveport. Thirty-one of our students had the privilege of hearing multiple big-name Christian bands and hear a message preached by Nick Hall. April 27th and 28th was our 30 hour famine. It is a great way for our students to fast for 30 hours and raise money to help World Vision battle world hunger.
Our Mother's Day Roast Sale will be May 12th. Roasts are $25 a piece and the money will help our students go to Cross Camp this summer. May the 23rd we will host an end of school bash. There will be food, games, and fun. The event will last from 6:30-8:00. During June we will have an afternoon of fun on the 13th. Then in July we will be going to Cross Camp the 16th -20th. Cost for camp this year will be $100 for members of our church and $200 for nonmembers. If you have a student going to camp with us this year, please make sure you turn in the $100 deposit to hold his or her spot. Also, we are always looking for chaperones to go to camp with us. Although it can be a tiring week, it is also full of fun, investing in the lives of our students, and hearing God speak. If you are interested in chaperoning Cross Camp this summer, please let me know ASAP. Our last event of the summer will be a lake day at Black River Lake in August. This is always my favorite fun event that we have. We eat, tube, swim, fish, play, etc. If you have a boat and are interested in going to lake day and pulling students around on a tube, let me know.
As you can see, our calendar is full of many fun events for our students, but here at Longview we strive to make sure that we are not only filling students lives with playful fun, but also investing in their spiritual growth. Our Wednesday night program has been thriving this year with a record number of jr. high students. This is a time that we meet together with our entire group and share in corporate worship through song and the preaching of God's Word. Afterwards, we break up into small groups based on grade and gender to dive more in-depth. Our small group leaders have done a fantastic job investing in our students and for that I am grateful! Our most intimate time each week occurs on Sunday nights when we meet as a leadership team. Our leadership team is open for any student who wants to learn the Bible more indepth and experience Biblical community. This is a time that focuses on discipling one another and it is always one of my favorite times of the week. If your student has a desire and passion for God's Word and for the church, this is the place for them.
Our leadership team will be making their 3rd mission trip on a college campus this summer July 2-6 at McNeese University. We are partnering with their BCM to help them reach out to lost students. This mission trip always places our leadership team under uncomfortable situations, but it builds their character and trust in who Jesus is. I am a firm believer that until we serve to the point of sacrifice and discomfort, our spiritual growth will be stunted.
-Bro. Josh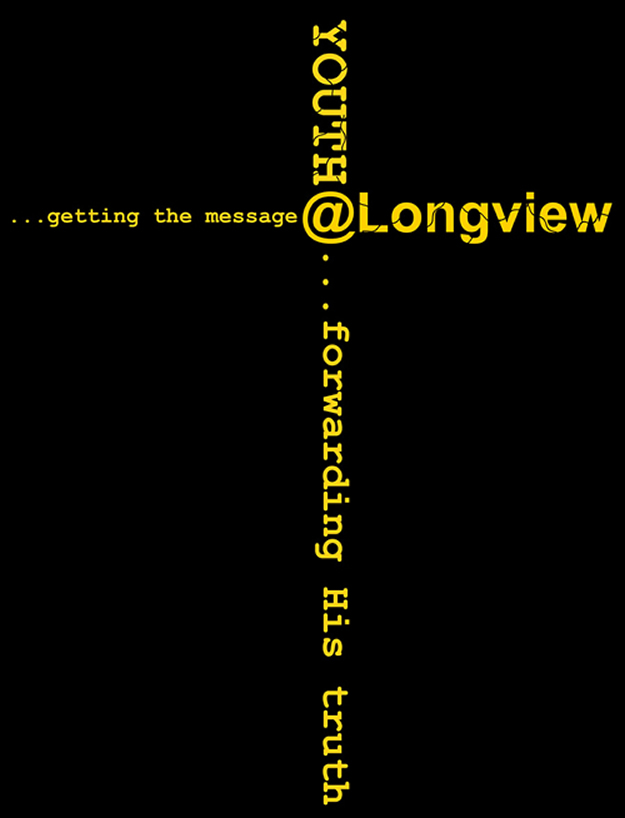 Copyright ©2012- Longview Baptist Church of Deville, LA. All rights reserved.
This original web design created by, and for, Longview Baptist Church.